What is Wasatch House?
---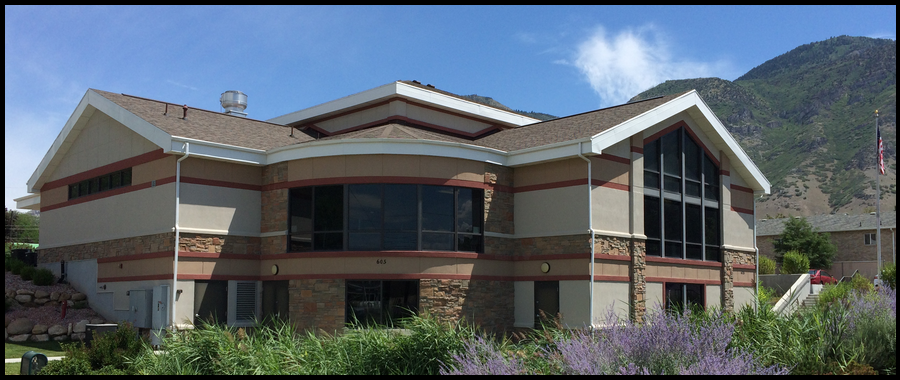 A CLUBHOUSE:
---
Wasatch House is an accredited Clubhouse by Clubhouse International. Clubhouse exist all over the world for members (not clients or patients) who have a history of mental illness. Clubhouses focus on member's strengths and abilities rather than their diagnosis, and foster a safe community where recovery can happen. Wasatch House is one of those Clubhouses and has created such a community for its members.
A PLACE TO
RETURN TO:
---
We recognize the unique needs of each individual member varies at different time in their lives. Members may leave Wasatch House for a time, but are always welcome back. We assume that the basic need for a meaningful, supportive community is a lifetime need, so Wasatch House will always be a place where members can return when they need the support, services, and community provided at Wasatch House.
A PLACE TO COME:
---
Wasatch House is a safe and supportive place to be with others. It is a place that allows members to get out and experience a typical work day and develop relationships. Wasatch House is a place where members and staff care about one another, your presence or absence is noticed, and members are given responsibility and relied upon. Wasatch House is open Monday through Friday, 8:00 a.m to 5:00 p.m. and our members are welcome anytime during those hours.
A PLACE FOR MEANINGFUL RELATIONSHIPS:
---
At Wasatch House we believe in the restorative power of meaningful, positive relationships and it is a place where members feel wanted. In many ways Wasatch House is a family. Members at Wasatch House help each other, work with each other, and are able to help themselves as well. Staff work alongside members in all aspects of managing the daily operations of Wasatch House and providing services to members. The relationship between members and staff is an equal and empowering partnership.
A PLACE TO DO
MEANINGFUL WORK:
---
Wasatch House is a place where members feel needed. The work-ordered day is the most outstanding aspect of a Clubhouse. Members and staff work side-by-side at Wasatch House performing work that is real and of value to the members and community at Clubhouse. Members take responsibility for the daily work-ordered day of Wasatch House along with the staff. It is the daily work accomplished in the various work units of Wasatch House that provide the many services that are available to the members. The work units at Wasatch House include the Business Unit, the Career Unit, the Kitchen unit, and the W.A.G. (Wellness, Apparel, Grounds) Unit. More information about each unit can be found on their specific page.